Our audio devices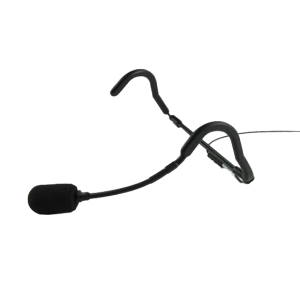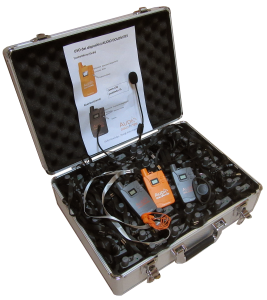 Our kits are provided in a rugged case to ensure a comfortable and secure transport of the devices. We have release this year
practical technical backpacks for long-rent services. The devices are divided into two main units:
–the orange unit which is the radio transmitter with microphone, , which will be provide  to the speaker. The microphone is connected to a wearable headset, for a professional dressing. It guarantees freedom of movement for the speaker itself, as the microphone always remains close to the mouth, ensuring uniform and precise audio level.
– the gray unit which is the receiver provided to each person of the group. The devices have 18 radio channels to avoid any interference with other groups.
Earphones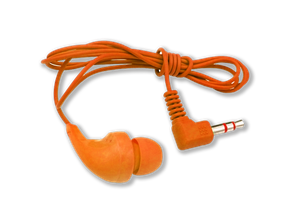 Our disposable earphones are equipped with a soft silicone adapter, which offers significant advantages in terms of comfortability over the low-cost plastic earphones often used by other companies. It makes the dressing more stable and comfortable insertion into the ear especially in case of prolonged use.
The adapter allows a direct sound transfer in the auditory channel without interference of external noises allowing a quality of listening and an excellent intelligibility and thanks to a reduced volume level it is healthier for the ear.
Care to the environment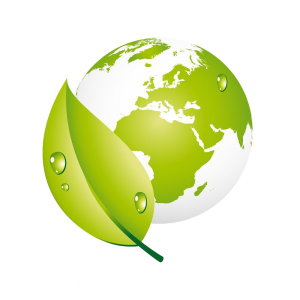 If on the one hand the use of disposable earphones is very practical, on the other it implies the production of a small quantity of plastic waste at the end of use, when it is thrown away.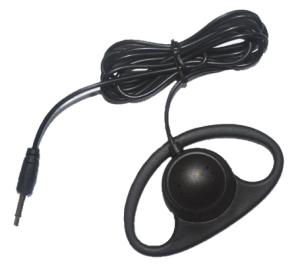 Although it is a matter of a few grams of material, we have chosen to share the sensitivity towards the environmental issue with many users and for this reason it has made provision for an alternative: the high-fidelity earphone.
Once used and returned, these earphones are carefully sanitized and sealed individually in a sterile bag of biodegradable material.
A reason for their comfort and a sound quality superior, we also provide by default these headsets for long-term rentals (more than 4 days).
Multilingual applications
The diffusion of the explanations of a tourist guide or tour leader of a tourist group is perhaps one of the most common application examples among the options for using our audio systems.
Their versatility also makes it possible to meet other interesting configurations.
For example, if it is necessary to manage a main group of people and other subgroups of people of another language, it is possible to set the audio system as in the diagram shown by means the use of different radio channels and interpreters.